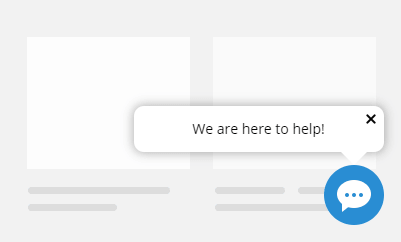 Sometimes website visitors don't notice a live chat button or just don't know what it is for. With our new Eye Catcher feature you can help them to see the button, explain its purpose, and encourage visitors to contact your customer support team.
Eye Catcher is disabled by default. You can enable it in your account Control Panel, Account Settings / Eye Catcher page. Tuning up the settings, you can make Eye Catcher more or less obtrusive.
Make sure to switch your chat window to the modern one if you wish to use Eye Catcher as it is not supposed to work with our classic chat window.